HOW TO HOST ON A COMPUTER
HOW TO HOST ON A MOBILE DEVICE
Step One
On your feed click the magnifying glass in the top corner.
Step Two
Search Anchor Hill Church.
Step Three
Select the Anchor Hill Church page.
Step Four
Scroll down and find this week's streaming Sunday video. Press start.
Step Five
This screen will appear once you've started the watch party.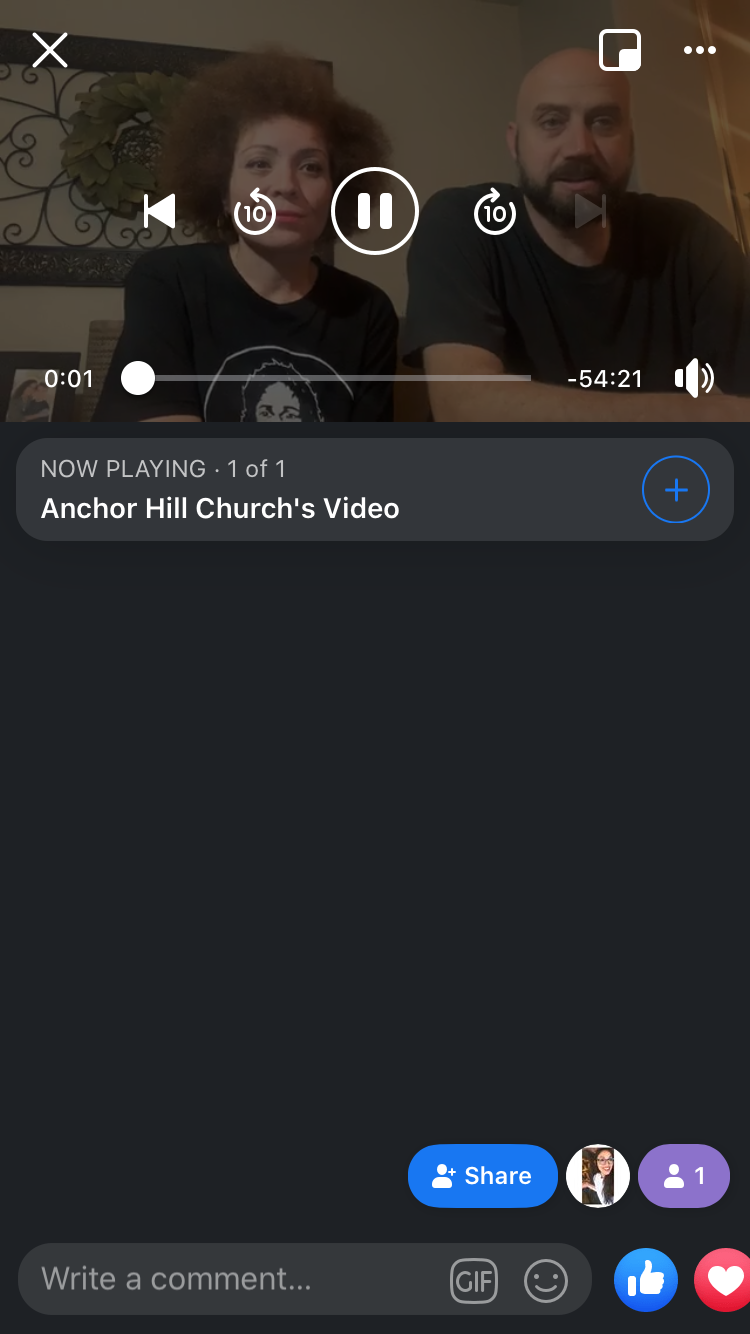 Step Six
Start hosting the party in the chat!